Rent TS3 Server
TeamSpeak 3 continues the legacy of the original TeamSpeak communication system previously offered in TeamSpeak Classic (1.5) and TeamSpeak 2. TeamSpeak 3 is not merely an extension of its predecessors but rather a complete rewrite in C++ of its proprietary protocol and core technology.
With over nine years of experience and leadership in the VoIP sector, our engineers have created a flexible, powerful, and scalable solution granting you the ability to customize and tailor your voice communication needs any way you desire. New users and TeamSpeak veterans alike will now enjoy a completely new experience in voice communication using TeamSpeak 3's unmatched functionality and powerful new features.
Start talking, with a TS3 Server from MejorServer.Com,the cheapest places to get your TeamSpeak 3 from!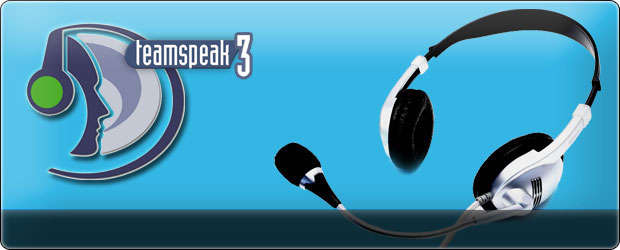 Features
Dedicated TeamSpeak 3 servers from MejorServer feature the following benefits:
Instant Server Setup
Your voice comms server will be setup within minutes of you placing your order!
All Codecs
Your server includes all codecs for FREE, you may use whichever you like.
Control Panel
Our in-house control panel,allowyou to simply restart your server with just a couple of mouse clicks.
24/7 Monitoring
All of our voice comm servers are monitored 24 hours a day, 7 days a week. If yours goes down for whatever reason, we will automatically restart it for you!
Excellent Support
Web Chat, E-mail, Tickets are all included as standard.
Order Information
Rent a ts3 server now and you could be on it within 5 minutes, thanks to our instant setup process!
Rent a TeamSpeak 3 Server
MejorServer.Com
Rent TS3 Server
Average rating:

4.4

, based on

1775

reviews
from $

1.66